PADI Open Water Diver course GOLD
The PADI Open Water course is a full certification course allowing you to dive independently of an Instructor or Divemaster to a maximum recommended depth of 18m using Self Contained Underwater Breathing Apparatus (SCUBA). The open water course is just the beginning however. As you continue your diving and gain experience your opportunities to complete more advanced diving courses and explore the underwater world will expand.
Why Choose Go Dive?
Course Structure:
The PADI Open Water Diver course is a performance-based course and comprises three components:
Knowledge Development
This is an online learning program provided upon booking – which you complete at your own pace. Your instructor always available for any assistance with the knowledge portion. You will then be required to come into Go Dive on a Thursday evening to review your knowledge ask any questions and go through equipment requirements.
Confined Water Training
After successful completion of the knowledge development component, we will meet at a designated pool to undertake a day of confined water training where you will conduct hands on training with diving equipment, learn and practice all basic diving skills, and learn how to identify and respond correctly to any diving problems.
Open Water Training
Following your confined water training we will do four open water boat dives during which you will demonstrate skills learned in the confined water session as well learn how to plan and lead your own dive. These dives will be completed in the Moreton Bay Marine Park and at the completion of these dives you will join the SCUBA diving community as a fully certified Open Water diver.
The SCUBA Gear You Will Use
During your Open Water Diver course, you will learn to use basic SCUBA gear including a dive computer. This equipment is the same style as the majority of rental equipment found in dive centres worldwide.
Course Price: $1049
Current Special: $999
Course Price Includes:
Instructor fees for entire course
PADI E'learning - Value $240
Evening of knowledge development with Instructor - Value $100
One day of confined water training with Instructor - Value $110
Four open water boat dives over two days with Instructor - Value $450
Tanks and weights for the entire course - Value $75
SCUBA diving equipment provided for use during the course - Rental Value $255

Wetsuit
Buoyancy Control Device (BCD)
SCUBA Regulator set
Electronic dive computer and pressure gauge
Underwater compass

· TOTAL VALUE OF COURSE $1330
Course Price Does Not Include:
If any boat dives are postponed due to bad weather, the boat dives will be rescheduled for the next programmed Open Water course.
Related Products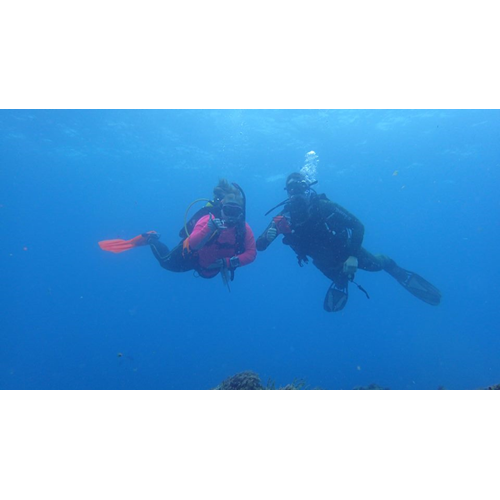 Advanced Open Water Diver Course - Private Personalised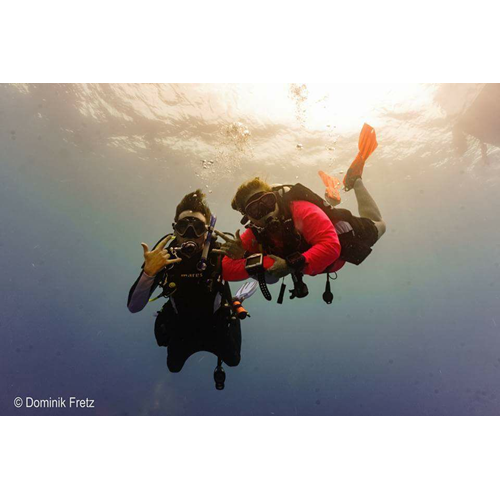 Advanced Open Water Diver Course - Private Personalised - Buddy Pair